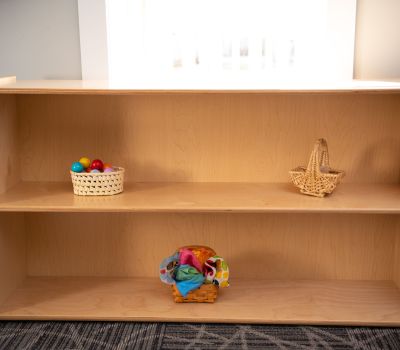 Our Mission
Lilliputian Montessori School's mission is to provide individualized education that fosters the whole child's social, emotional, physical, and academic development in a safe, peaceful and nurturing environment. Deeply rooted in the Montessori philosophy and methods of guidance (teaching) we aim to preserve the natural wonder and curiosity that is within every child.

Through our cultural educational practices we embrace the development of a positive global perspective. This in combination with our grace and courtesy curriculum enhances our commitment to give back to our community and allows children to gain first hand experience in the importance of serving others.
We believe in educating the whole child to the fullest potential through the Montessori principles of student-centered/learner-friendly practices in a peaceful environment that fosters the cognitive, social, physical and emotional development of the child.
We believe…
That each child is a unique human being, deserving love and respect
In attending to each child's individual needs that they may blossom and grow
In our abilities to help guide children to develop positive attitudes toward school and learning
In nurturing each child to facilitate the development of self-esteem and to help them recognize their own potential
In assisting each child on their personal journey toward building habits of concentration for lifelong learning
In fostering and preserving the abiding curiosity and wonder within every child
In guiding children to develop habits of initiative and persistence
In encouraging children, that they may strengthen their inner discipline and sense of order
In guiding the child to cultivate meaningful friendships and develop socially acceptable behavior