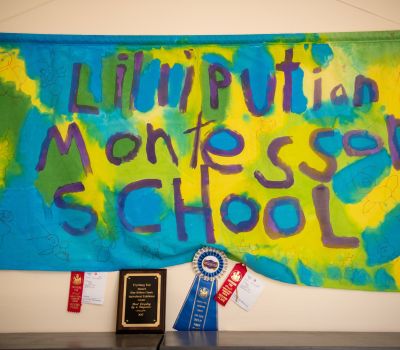 Meet Our Team
Our Teaching Team:

Melissa Jerome | Executive Director / White Mtn Hwy Site Director / Certified TimberNook Provider
Melissa has been an early childhood educator for over 20 years. She holds her Early Childhood credential from the AMS (American Montessori Society) and is also a certified provider of Timbernook in the Mount Washington Valley. She attended UNH and earned her B.S. in Recreation Management and Policy with an emphasis on Therapeutic Recreation. All her schooling has helped fuel her passion for educating young children and families about the positive effects of nature and play for all! She has lived in the Valley for the past 18 years with her husband Tony and their two daughters. They enjoy spending time outdoors; camping, exploring and hiking. She has loved raising her family here and loves all the outdoor opportunities that the area has to offer.
Marylynn Burns | Seavey Street Site Director & Lead Teacher, Toddler Room
Marylynn has her Bachelor's degree in Education and is certified in Early Childhood and Elementary Education. She has worked in the education field for over 30 years teaching infants, toddlers, preschool, Kindergarten and has worked in traditional, private and outdoor schools. This past year Marylynn was Lead Teacher in the Infant room and then later the Toddler room at Lilliputian Montessori in addition to serving as the Aftercare Coordinator. She has incorporated nature-based teaching in all her classrooms and has always been intrigued by alternate methods of teaching. Marylynn became interested in Montessori because she connects with the idea that it is self-directed, hands-on and encourages independence and self-pride. When not at school, she enjoys visiting her three grown children, hiking, gardening, walking, camping and anything she can do outdoors enjoying nature!
Robin Lynch | Teacher, Young Toddler Room
Robin grew up in Milford, Connecticut and moved to Hawaii for college in 1991 where she pursued a degree at The University of Hawaii- Maui Campus in Human Services. While on the Island of Maui, she was employed as a Nanny. Robin moved to New Hampshire in 1996 and has made it her permanent home. Here, she continued her education and graduated with a Bachelor's degree in Behavioral Science. She has worked as a family resource provider and parent educator. Robin has also worked throughout the valley teaching children and adults dance, fitness, and early childhood movement classes. Robin loves spending time with her 2 adult children and has recently married. When not working, Robin loves to travel and be near the ocean. You can often find her adding to her specimen collection of rocks, driftwood, shells, and feathers. She sees life and movement as art in space. Her love of children and early childhood development has brought her to The Lilliputian School. Robin believes in the sanctity of childhood and nurturing through nature and art in the environment. You can often find Robin as an advocate for the Autism Spectrum Community within MWV.
Lydia Parison | Teacher, Young Toddler Room

Katharine Evans | Teacher, Toddler Room
Originally from Providence, RI, Katharine spent much of her youth growing up in Hopkinton, NH. After a 14 year stint in Florida, she traveled back to New England where her heart is truly happy. She has been in the childcare industry in some way or another for the past 24 years as a private nanny or in a school/childcare facility. Katharine attended NHTI for Early Childhood Education and then completed her CDA in 2019. She lives in Maine with her husband, Chris, and his 3 wonderful children. Katharine and her family enjoy swimming, hiking, traveling, and anything they can do that makes them laugh. She loves when children attempt to figure things out on their own. Watching the excitement in their eyes when they conquer a goal is truly the most satisfying to witness, as a teacher. Katharine looks forward to developing strong and lasting relationships with the children as we figure out this thing called life.

Carly Goss | Permanent Substitute/Teacher, Toddler Room
Carly believes in the innate wisdom of children. As an educator and child care provider she subscribes to Maria Montessori's guiding principle "to help children help themselves." Carly has explored both Montessori and Waldorf philosophies of education having worked as an assistant teacher at both Lilliputian School and Northeast Woodlands Charter School, as well as many years nannying for children from birth to age eight. In addition to child-led, outdoor education, Carly is passionate about art and music and believes a lot of thinking can be done through the use of the hands, and that relationships are built through sharing the voice. A graduate of the Maryland Institute College of Art in Baltimore and a performing arts charter high school before that, she has maintained a handweaving practice since college, has been the founder and leader of various community singing groups for over 25 years, and is an advocate for untrained community art making and creative experimentation. In addition to singing, weaving, and practicing other fiber arts, Carly is a professional bread baker, a former arts administrator, a novice sailor, an organic gardener, and she makes a mean oat milk latte.
Lauren Romero | Teacher, Preschool Room
Lauren has a Masters degree in English Literature. She nannied throughout college in New Orleans and midwifery school in Maine. She taught English at Jiangsu University in China. As a new parent, she substituted and assisted with aftercare at a Waldorf school, then opened a successful home daycare centered on free play, emotional development, and time outdoors. Through more than 15 years of childcare work, Lauren learned that Montessori's methods ring true — children are happiest and learn best when they follow their own interests, work according to their own timelines, and move their bodies. Lauren believes that mastery of life skills gives children self confidence, and that emotional intelligence lays a foundation for good relationships. In her free time, Lauren likes to take her four-year-old son Jonah to local lakes and to day trips all around New England. Lauren and Jonah camped four months straight in the summer of 2022! They live in Madison.

Louise Myrback | Teacher, Preschool Room
Louise was born and bred in Sweden, Stockholm. Louise has an extensive theater background. She studied performing arts in Stockholm and became a member of the Mirror theater, acting in many plays such as Miss Julie, Blood Wedding, A midsummer night's dream, a Doll House, and many more. She moved to the US in 1994 and attended Stella Adler academy of acting in Los Angeles, Ca. Louise became part of the movie industry, acting in independent movies such as the movie Wicked.Becoming a mother was what sparked her interest in education. Her daughter was attending The Lilliputian Montessori school and a few years after she became an assistant teacher at the school. This will be Louise's 7th year with The Lilliputian School. Previously she has been teaching preschool In Sweden with the Reggio Emilia approach. She loves the hands-on and self-directed learning that happens in a Montessori classroom. As a teacher she enjoys following the child's lead and allowing them to learn how to take care of their own basic needs. Louise feels the Montessori method fosters independence, and accountability, and students are eager to share their knowledge with their peers when a friend might need some help. In her free time, Louise loves camping at Hermit Island with her daughter Winter, as well as hiking, kayaking, biking and spending time with her dogs.
Krystal Johnson | Teacher, Preschool Room
Christina Huff | Teacher, Preschool Room

Our Board Members:
Kelly J Evans | President
Emma Mabel Carlson | Vice President
Eliza Grant | Treasurer

Kit Hickey | Member

Kate Hamblet | Member
Stephanie Fitzgerald | Member
Sasha Tracy | Member