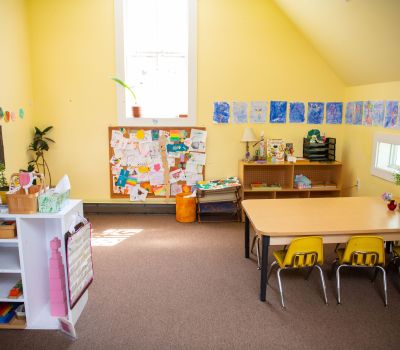 "To assist a child we must provide him with an environment which will enable them to develop freely."
Practical Life:

"Any child who is self-sufficient, who can tie their shoes, dress or undress themselves, reflects in their joy and sense of achievement the image of human dignity, which is derived from a sense of independence."
Practical life activities are those found in everyday life. In this classroom space children are introduced to 4 content areas; Caring for the Self, Caring for the environment, Caring for each other (Grace & Courtesy) and Movement of Objects.
Some activities include tweezing, pinching, twisting, liquid pouring, dry pouring, spooning, table washing animal and plant care. Snack basket, a program where children take turns bringing snack for the entire class, allows them to feel good about taking care of their peers.
Practical life activities are easy to incorporate at home as well. No Montessori training needed. For more information check out the links below:
https://carrotsareorange.com/grace-and-courtesy/
https://guidepostmontessori.com/blog/practical-life-activities-montessori-method
https://www.montessoriservices.com/practical-life
https://www.mariamontessori.com/2010/07/09/practical-life-starts-at-home/
https://www.themontessorinotebook.com/montessori-activities/
Cultural:

Montessori cultural activities in the Preschool and Pre K classrooms at Lilliputian include geography, history, general science, botany, zoology and entomology. Children should be a gentle, active part of their natural surroundings not separate from it. Through these cultural lessons, children learn about the nature all around them so they can better take care of our world. Through the study of human culture, children are shown ways of living that they may relate to or that may be very different to them. By breaking down cultural barriers through education, children are given a positive global perspective early on.
Math:

Children naturally posses a mind for mathematical thinking and a deep seeded drive to explore and understand the world all around them. Our preschool math area promotes numeracy development and supports that inborn drive. Children explore one to one correspondence, numeral identification, and learn how to classify and order. Early math is introduced on a sensory level, giving children a strong foundation which to grow from. Sandpaper numbers and the spindle box provide children with the sensory stimulation to help better remember and relate to these ideas. As children grow within the mathematical curriculum, more complex material and ideas are introduced. Children have access to numeration to 10, the decimal system, place value, addition and subtraction tables, teens and tens as well as fractions.



Language:


Language crosses into every curriculum area in the Montessori classroom. In the language area, children are presented with many activities that encourage letter and phonological identification which lends itself to reading and decoding. We introduce material such as the sandpaper letters and sand tray to help children develop fine motor strength and memory to write. Children are exposed to many types of print, creative moment, poetry, finger plays, and storytelling props.



Sensorial:

 

There are 6 categories in the sensorial area: size, form, color, tactile, gustatory, olfactory, and auditory. Through carefully introduced activities and materials children learn to develop their senses. They learn to discriminate between similar textures, weights, sizes and smells and order them accordingly. With this knowledge, children are able to understand the world all around them. There is rich language introduced in this area as well as we classify thick and thin, small and large, heavy and light, loud and soft, short and tall and so forth. Materials in this area are self correcting to encourage independence, focus, determination and self confidence. 




Art:


In our art areas children are presented with a variety of material and media which allows for open ended creation. Typically reflecting the classroom theme, our shelves are ripe with various activities: cutting, painting, gluing, drawing, hole punching, play dough and kinetic sand.



Peace Education:

Conflict resolution is a daily part of our classroom environments. Also finding a calm space where you can be alone is important. Our peace areas allow children access to calming objects and activities, as well as a safe space to go to resolve conflict with peers. It is also used as a tool to help children develop self regulation. Children that are having trouble behaving appropriately are often redirected to the peace area to regain control of their bodies in their own time. Once they feel ready to return to their activity they are encouraged to do so.